1st Choice has a fleet of black Cadillac Escalades SUVs that are comfortable and spacious, easily accommodating up to 6 passengers. This luxury SUV is perfect for arriving in style at events like Prom, parties, Red Carpet events, Weddings, and Homecoming.
Escalades come equipped with standard features that include air conditioning with tri-zone climate controls, leather upholstery, tinted windows, heated front and second row seating, and premium sound system. These features make it easy to relax while driving to your destination.
Our goal is to allow our passengers to stay at ease while travelling with 1st Choice SUV service, which is why we make safety and security a top priority. The Escalade is rated highly for Rollover Rating with all-wheel drive, traction control, and ABS brakes. It is also features a security system and panic alarm if you reserve the vehicle for an entire day and want to leave your valuables inside.
If you are looking to rent a SUV in Los Angeles, our chauffeur service will make you feel like a VIP!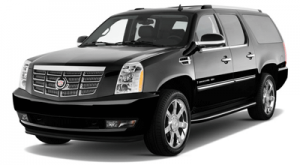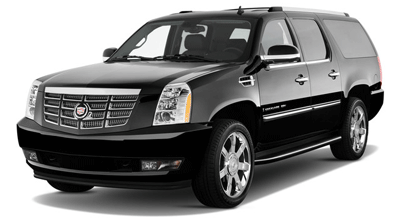 • Ride with ample room in a luxury SUV
• Spacious interior suitable for up to 6 passengers
• Air conditioning with tri-zone climate controls
• Leather upholstery
• Tinted windows
• Heated front and second row seating
• Premium sound system
• Perfect for parties, prom, sightseeing, and attending events