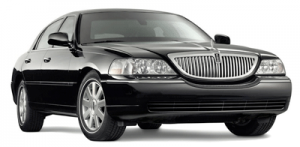 Whether you are a newly 21-year-old college student, mother in need of some time away from your child, or a busy executive, every woman appreciates a Girl's Night Out. Meeting up with your girlfriends for an exciting night on the town is the perfect way to blow off steam, catch up, and kick back.
Don't let motherhood or a career force you to spend your free time at the mall or watching a chick flick at the theater; you can still live a fun and fulfilling life doing all of your favorite activities. Call up your girlfriends and plan to go clubbing or bar hopping for Ladies Night!
Whatever you decide to do, you don't want to risk putting yourself in danger of getting a DUI or being involved in a car crash, so make safe choices. You can start by hiring 1st Choice Town Car Services in Los Angeles to act as your chauffeur for the evening.
We will pick up you and your friends and bring you to your destination in style. If your plans involve multiple stops, you can even reserve our vehicles for the entire night, ensuring your safety.
Our professional chauffeurs are trained in defensive driving and receive thorough background checks. We promise to safely get you to and from your destination.
Make Girl's Night Out a regular event with 1st Choice Town Car.