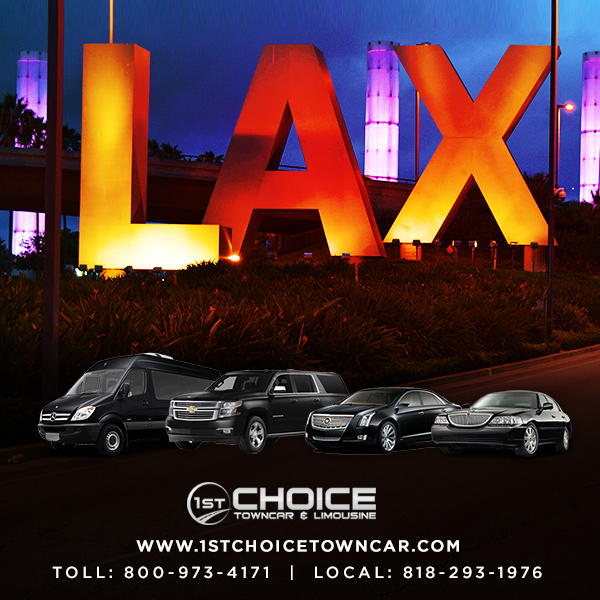 Whether you are a tourist, a business traveler, or an aviation industry professional, chances are you have already realized the difficulties of getting to and out of an airport in a busy, large city. Los Angeles International Airport (LAX) is definitely on top of the list when it comes to congested, traffic-heavy airports passengers love to master, and that means arriving at a terminal or leaving one that belongs to this worldly airport with the minimum amount of complications.
Recent renovations at LAX have also posed a challenge to numerous of travelers just trying to get in and out of the super-popular, congested airport. Click here to learn about 1st Choice Town Car's Airport Car Service.
LAX manages over 74,000,000 passengers yearly through its gates and terminals. The point is to think twice about making your own way to it and giving yourself the right amount of time and energy to go through it all.
Keeping our airports secured is also a job the NSA and the police take very seriously. Therefore slowed traffic, check points and cautionary steps, though expected, can seem quite unpredictable, therefore slowing the pace in which we arrive to our desired airport terminal.
To remedy this solution, we confidently suggest 1st Choice Town Car for a comfortable, on-time arrival to the airport. Why add to the stress of your departure or the arrival to the busy city when you can relax in the backseat of our beautiful and clean cars? Our executive cars, private sedans, and SUVs are all chauffeured by courteous professional drivers, with years of experience behind the wheel and the expertise to navigating the streets of greater Los Angeles.
We suggest you let 1st Choice Town Car worry about getting you there. Book your car with us and take this worry off your plate.
Our drivers transport many passengers, day in and day out, to greater Los Angeles airports such as LAX, Burbank Airport, the Long Beach (LGB) airport, Van Nuys airport, and Oxnard. They are just as ready to pick up passengers from these ports while our guests relax in the backseat soaking up the views, the sun and avoid the headache of our notorious traffic.
Click here to see our fleet. We hope to see you in one of our professionally chauffeured vehicles soon.